Serious Organised Crime
Serious organised crime in Scotland is defined as crime which: involves more than one person; is organised, meaning that it involves control, planning, and use of specialist resources; causes, or has the potential to cause, significant harm; and involves benefit to the individuals involved, particularly financial gain.
Around two-thirds of serious organised crime groups in Scotland are involved in drug-related crime. Other threats include money laundering, cybercrime, fraud, counterfeit goods, bogus workmen, human trafficking, and more.
Serious organised crime affects individuals and communities across Scotland, and has a disproportionately high impact in deprived communities.
Most serious organised crime groups are also involved in seemingly legitimate business. This can include restaurants and licensed premises, taxis, barber shops, beauty salons, shops, and a range of others.
Help us make a difference
Reducing the harm caused by serious organised crime is everybody's business. You can help by reporting anything suspicious. Even small details can help to build up a picture of an individual, group, or business that might be involved in serious organised crime.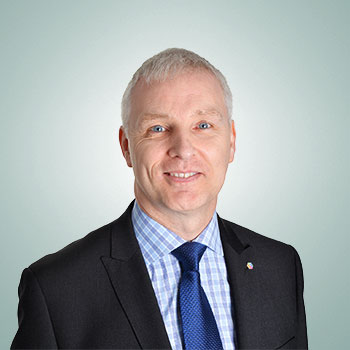 Robert Steenson - Strand Lead for Deter
As the Lead for the Deter Strand of Scotland's Serious Organised Crime Strategy, I am passionate about reducing the harm that organised crime causes to our communities.
Whether it is through peddling drugs and the misery that this brings; undercutting legitimate businesses through tax evasion, money laundering and corner-cutting; defrauding people through bogus workman scams; dealing in counterfeit goods; or trafficking vulnerable and exploited people, serious organised criminals are unscrupulous in causing harm for their own personal gain.
We all have a part to play in achieving the Strategy's vision of a Scotland free from serious organised crime – by keeping our eyes and ears open, and reporting concerns, we can help to ensure that those involved in organised crime are stopped from inflicting misery on our people, businesses, and communities, and we can help to make Scotland a safer, fairer, more prosperous place to live.
ROBERT STEENSON
Strand Lead for Deter May 2019
What is being done to tackle Serious Organised Crime?
104 Years
The total sentence handed out to six people as a result of the recent Operation Engagement
Proceeds of Crime
New legislation in the Criminal Finances Act gives law enforcement broader powers to hit criminal groups where it hurts – in their pockets
SCPOs
Serious Crime Prevention Orders were introduced in Scotland in 2016. They ensure that criminals are prevented from re-engaging in criminal activity on release from prison
£5.5 million
The amount of money prevented from falling into the hands of fraudsters in 2018, as a result of the Banking Protocol
£90 million
The amount of money recovered to be invested in the Cashback for Communities programme over the past decade
5 Tonnes
The amount of illicit tobacco seized by HMRC in a raid in February 2019 – worth around £1.5 million in lost duty and taxes
Training Videos
Hypothetical Organised Crime Scenarios
These videos show four hypothetical scenarios in which enforcement officers come across situations that they regard as suspicious or out of the ordinary while undertaking their regular duties. The videos have been developed to illustrate possible indicators of serious organised crime that enforcement officers might encounter in their day-to-day work.
The indicators encountered in this video are not exhaustive – officers might find some, all, or none of these are present. If you are suspicious that serious organised crime may be taking place, you should feel confident in reporting it, either through the channels suggested in the videos, or through one of the channels in the 'Reporting A Concern' section below.
Scenario One
Illicit Tobacco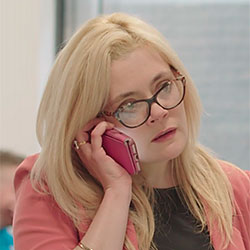 This is Victoria Lamont. She is an Environmental Health Officer for the local authority. She has been asked to investigate an offensive odour coming from a house on a residential street. Her suspicions are immediately aroused by the unusual behaviour of the occupier and as she continues to investigate the complaint she notices a number of possible crime indicators:
Strong smell
A large number of laundry bags packed with boxes
A number of commercial looking printers
A heat sealing machine
Digital scales
Large containers of vinegar & honey
Tobacco packaging
Excessive heaters
Multiple laptops
A padlocked bedroom door
Phones left in the bathroom
She decides to report what she has seen...
Scenario Two
Human Trafficking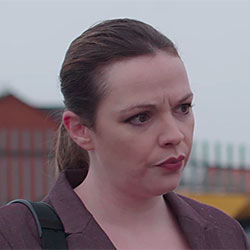 Environmental Health Officer Helen Burnam is investigating a complaint about a local car-wash. A nearby business owner has complained about noise and chemical smells. Helen finds the behaviour of the occupier to be evasive and vague and the premises unkempt. She notices a number of possible crime indicators:
Workers all arriving at the same time in the same vehicle
Workers appear dirty, dishevelled & malnourished
No safety workwear provided to employees
Employees with noticeable signs of physical injury
Workers unable to speak basic English
A lack of work breaks for employees
She decides to report what she has seen...
Scenario Three
Money Laundering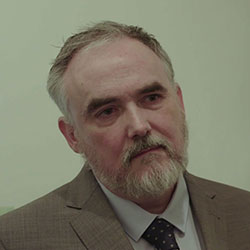 This is Lee Allan, a Trading Standards Officer. He has been asked to investigate some customer complaints about a local beauty salon. Soon after he arrives, Lee notices a number of possible crime indicators:
No customers in the salon
Only one member of staff
Lots of cash on the premises
No till
A money counting machine
Lots of mobile phones
Reports of customers being turned away
A manager who doesn't seem interested in the complaints
He decides to report what he has seen...
Scenario Four
Drug Supply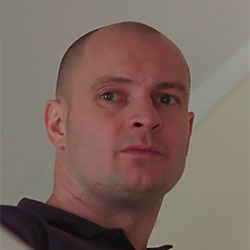 This is Jack Aldred. He is a Housing Services Officer for the local authority. He is attending a residential address as the boiler isn't working properly. As he examines the boiler, Jack notices a number of possible crime indicators:
A baseball bat by the front door
The owner's flashy, expensive clothes
Kitchen equipment such as scales and spoons, not in the kitchen
White powder
A padlocked bedroom door
Suspicious visitors
A safe
A hydraulic press and reblocking mould
Multiple mobile phones
Packaging tape and supplies
He decides to report what he has seen...
Reporting a Concern
Enforcement officers are required to comply with any reporting arrangements set out by their employers and/or their respective professional bodies. However, in addition to these procedures, if you see something you believe suggests serious organised crime is taking place, you can help by reporting it to the appropriate authorities. Even if your report doesn't lead to immediate action on its own, it may help the authorities to build up a picture of an individual, group or business that is involved in serious organised crime. So, if you have a concern, please don't hesitate to contact one of the reporting channels below.
Who should you contact?
Resources for the Public
Police Scotland – call 101 to report a crime, or 999 in an emergency
Crimestoppers – call 0800 555 111 to report concerns anonymously
HMRC – call the money laundering hotline on 0800 595 000 to report suspicious activity
Modern Slavery Helpline – call 0800 0121 700 if you're concerned about modern slavery
Get Safe Online – for advice on internet safety and cybercrime, check www.getsafeonline.org
Have I Been Pwned – if you want to find out whether your email address has been compromised, check www.haveibeenpwned.com
No More Ransom – if you have been the victim of ransomware, or would like to find out more about ransomware, resources are available at www.nomoreransom.org
Think U Know – Advice for children, young people and parents/carers about staying safe online is available at www.thinkuknow.co.uk
Resources for Businesses and Charities
The Scottish Business Resilience Centre – The SBRC has a range of resources available to help businesses build and maintain resilience, available at www.sbrcentre.co.uk
Call 101 to report a crime, or 999 in an emergency
Call 0800 555 111 to report concerns anonymously
Call the money laundering hotline on 0800 595 000 to report suspicious activity
Call 0800 0121 700 if you're concerned about modern slavery